Rocks and soils represent together with water and air the base of life. At the same time they are exciting documents of long gone times.
At the Visitor Center of the GeoPark and in the field will be demonstrated how geology shapes and influences our daily life and which answer we can offer regarding the fate of the Earth. Impressive examples are prepared for teachers and their pupils.
The School Program 2016/2017!
_______________________________________________________________
Since spring 2012 a 32-pages thick booklet about Earth History is available on request which contains experiments, puzzles and aha-experiences.
In addition, a practical geological case with rocks and fossils from the Geopark and from the Geolab© can be purchased for experiments to make geology tangible!mit Experimenten, Rätseln und Ah-Erlebnissen unser Angebot auf.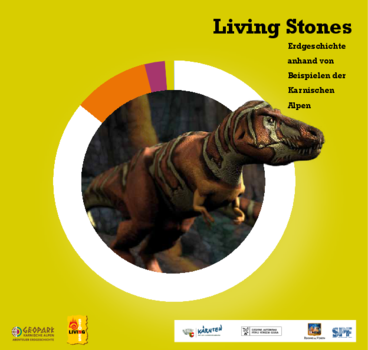 We invite you to the search for evidence!